TL-1: TARGET LIMO - 1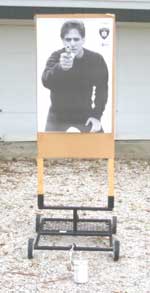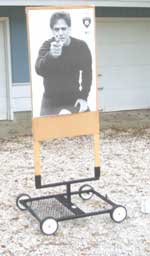 A manual running man target 26"wide by 30"deep, designed to travel a straight path in a direction chosen by the trainer, i.e. run across the range, diagonally or directly toward the shooter.

The target holder would be one of the standard target holders that are 24" wide and hold a pair of 1"x 2" strips of lumber giving you the ability to use your targets and adjust the height.

An optional holder also available is 2x4 adapter for use with a mannequin.

Included with the target limo is a standard target holder, 100' of rope, a clip and a pulley.